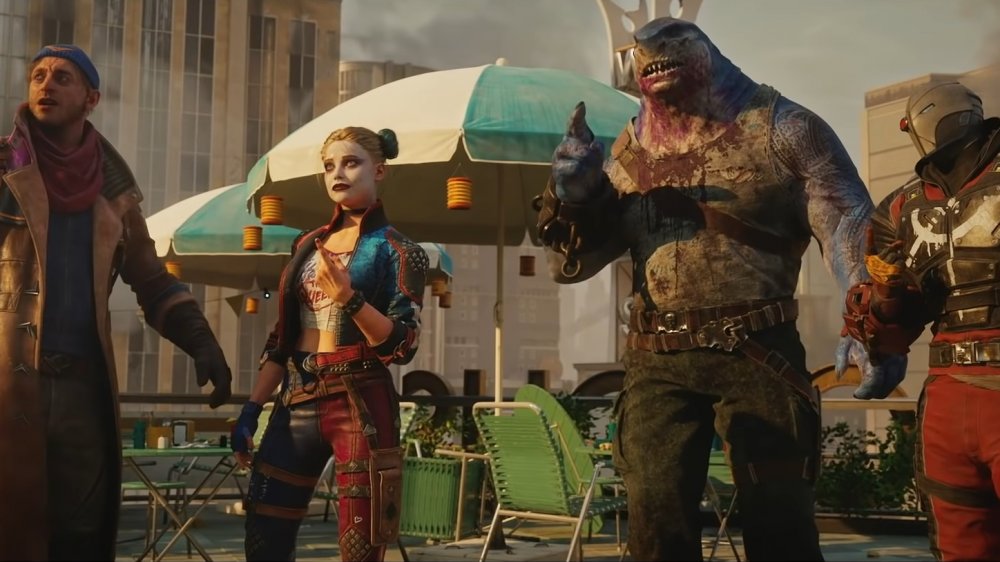 Ecco il primo trailer ufficiale di Suicide Squad: Kill the Justice League
In occasione del panel al DC FanDome è stato finalmente svelato ufficialmente Suicide Squad: Kill the Justice League con un divertente e spettacolare trailer ufficiale.
Il gioco arriverà in esclusiva su PlayStation 5, Xbox Series X e PC nel corso del 2022 ed è descritto come un progetto corale che mischierà elementi da avventura e sparatutto in terza persona per proporre una nuova esperienza unica nel panorama degli action game moderni. Il titolo potrà essere giocato in single player oppure in coop online fino a quattro giocatori.
Harley Quinn, Deadshot, Captain Boomerang, e King Shark saranno i protagonisti di una grande avventura ambientata a Metropolis, in una missione impossibile per salvare il mondo. Ognuno di questi personaggi giocabili avrà delle abilità uniche di combattimento che influenzeranno le dinamiche del gameplay.